Sci Offshore Vessels Contribution Towards Isro's Prestigious Mars Orbiter Mission

On Nov 5th at 1438 IST, India's maiden interplanetary mission, ISRO's MARS ORBITER PSLV C25, rocketed towards the planet from Sriharikota in Andhra Pradesh, creating history for India.
Two of our Offshore vessels – SCI Nalanda and SCI Yamuna which are chartered by ISRO since 01st August, 2013 onwards for a period of Approximate 5 months, player significant role in the collection of data and the successful launch of the orbiter. The two Offshore vessels had sailed from Visakhapatnam on 15th of September 2013 after installation of satellite tracking and communication equipment by ISRO, DRDO and Indian Navy. These two ships also carried scientists from ISRO, DRDO and Indian Navy personnel on board for this special mission.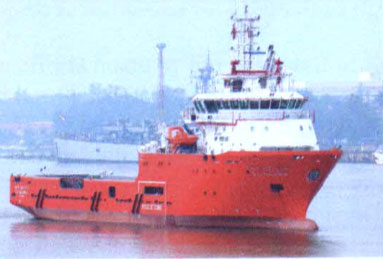 SCI NALANDA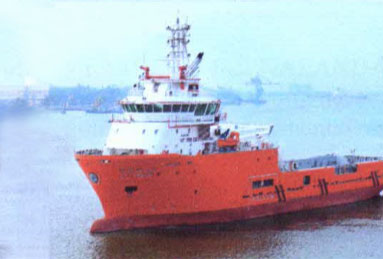 SCI YAMUNA
Both these vessels were positioned suitable in the South Pacific Ocean (approximately 17000 KMs from India) to track the crucial separation of the 3rd stage and the ignition of 4th stage of the rocket which occurred approximately 20 minutes after launching at 1438 IST on 05the of November 2013. The tracking of satellite remained crucial for ISRO at this point of time as the launch vehicle went out of range from all the ground stations which were tracking the rocket (Bangalore, Port Blair, Brunei, Biak in Indonesia, Brazil, NASA's Deep Space Network). This was the time when the signal from one of our ship borne terminal popped up and the tension evaporated in the cascade of congratulatory pats and cheers at the scientific control room in Sriharikota. The launching was declared "Successful" by the Chairman of ISRO.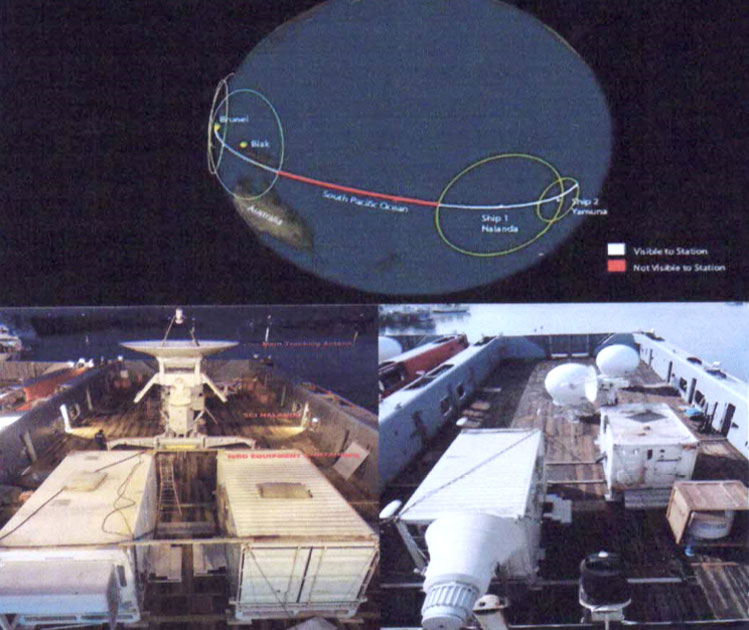 ISRO/DRDO and Naval Equipment fitted on SCI Nalanda and SCI Yamuna for satellite tracking and communication
The efforts made by the ship staff of SCI Yamuna and SCI Nalanda and our SCI Offshore team who worked relentlessly supporting the maiden 'Mars Orbiter Mission' launch of our country compliments poured in from Director ISRO and ISTRAC SDSC-SHAR, terming the scientific data collections from our vessel as 'Marvellous, unbelievable and undreamt support'. This also is SCI's first ever contribution towards India's adventure into the outer space.