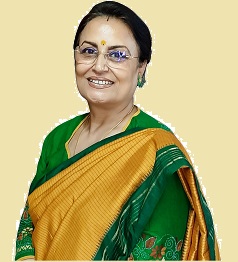 Mrs H.K.Joshi
12-09-2019 - Till Date
This is the official website of SCI which serves as a gateway for different stakeholders of SCI. This website has been recently revamped in February 2019 after having taken stakeholders' requirements into consideration.
Our Customers can view the agency details, the vessel schedules as well as track and trace containers using various parameters. For our Vendors, details of tenders are published on the website, we encourage that these be periodically viewed for better participation. SCI being an ardent supporter of 'Digital India' has graduated to electronic tendering and Vendors can now register electronically through this site for being partners in our progress.
SCI is a responsible corporate and effectively discharges its Social and Environmental responsibilities. SCI also believes in fair business practices and abides by all government rules and regulations and is also a signatory to the Integrity Pact. Other features such as concluded contract details and their invoice status checks are also available.
Transformative technologies are making a profound impact on the Shipping industry and on the society in general. SCI is staying abreast with these changes without compromising on the quality and safety of operations. SCI is enduring to use Information Technology effectively through various initiatives. End to End integrated ERP solutions are implemented to facilitate customised business solutions. Process and system driven approaches with elimination of any manual interventions have ensured better internal controls, transparency and smooth functioning. Implementation of Workflow and digitization of physical documents further strengthens seamless automation.
SCI has embarked on the journey of creating a 'New India' and has initiated it by taking baby steps towards this goal with increased sustenance. Going forward more automation projects will be kick started with an objective of improved efficiencies and scaling up our international competitiveness in the global environment. While the future poses many challenges, we shall endeavour to tap the new opportunities in the maritime sector and shall remain India's largest Shipping Company.
I welcome you to SCI's website.