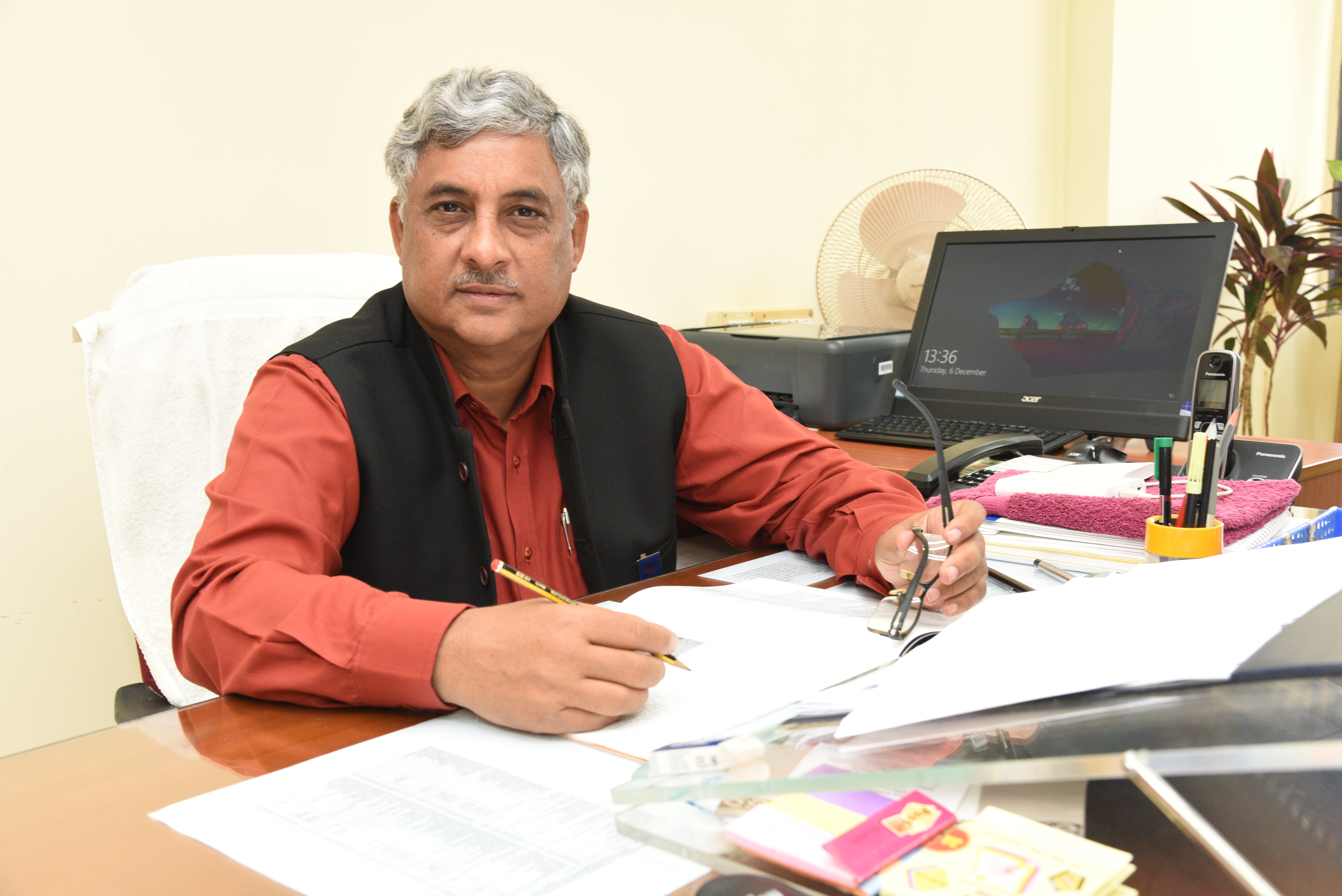 Shri Deepak Chaturvedi is a Civil servant and a Telecom expert of 1982 Batch of Indian Telecom Services(ITS) trained in Telecom Transmission with experience of 33 years in Telecom sector and has grown up with the growth of Telecom sector in India in both scale and technologies from primitive and plain vanilla services in monopolistic environment to State of art networks in free and open competitive multi operator market of various segments of Telecom Services. He also participated as member of Study Group(S.G.)of ITU, Geneva.
He was part of team in maiden launch of various telecom services in India like Mobile services, Optical Fibre Transmission, few Defence Networks, Rural India Network, Management of International Bandwidth and deployment through Internet Back Bone for entire country.
A graduate in BE(E&C) from University Of Roorkee(now IIT Roorkee) and MTech from IIT (Delhi) besides a Management Diploma from IGNOU.
Presently he is CVO for last 2&1/2 years and also held many additional charges CVO in many well known Public Sector organizations namely, Cochin Port Trust and Cochin Shipyard Limited,Cochin,  V.O. Chidambarnar Port Trust, Tuticorin, Marmugao Port Trust, Goa for more than a year.
Beside that entrusted with additional charge as CVO of Directorate General Of Shipping(DG Shipping), M.O.S.(Ministry Of Shipping).
Also contributing towards Vigilance fraternity by voluntarily shouldering responsibility as President of VSC (Vigilance Study Circle) Mumbai.